Introduction of staff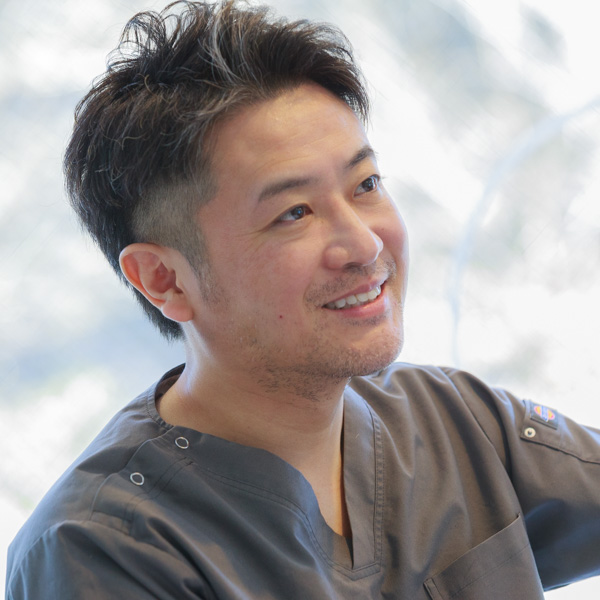 Director, Specialist
OKU Momotaro
2011 Matsumoto Dental University Graduate School of Dentistry
2013 Completed clinical training at Kanagawa Dental University
2014 Worked at Nihonbashi Ueno Dental Clinic
2016 Worked at Kasumigaseki Amano Dental Clinic
2019 Worked at Kosei Dental Clinic
2019 The Dentist Minami Aoyama Opened
Doc's Best Cement Certified Doctor
Astra Tech Implant EV Course
Study group DOCTORS TOKYO
Japanese Society for Anti-Aging Dentistry
Many other academic societies
---
Our philosophy
When we get cavities, we drill and stuff teeth. This is a dental treatment that has been around for decades.
However, it is often the case that new cavities form underneath and sometimes even nerves are pulled out.
Teeth without nerves are the same as dead trees. Very fragile and brittle.
This is why many people come to our clinic. They have an illness at the tip of their roots because they have no nerves.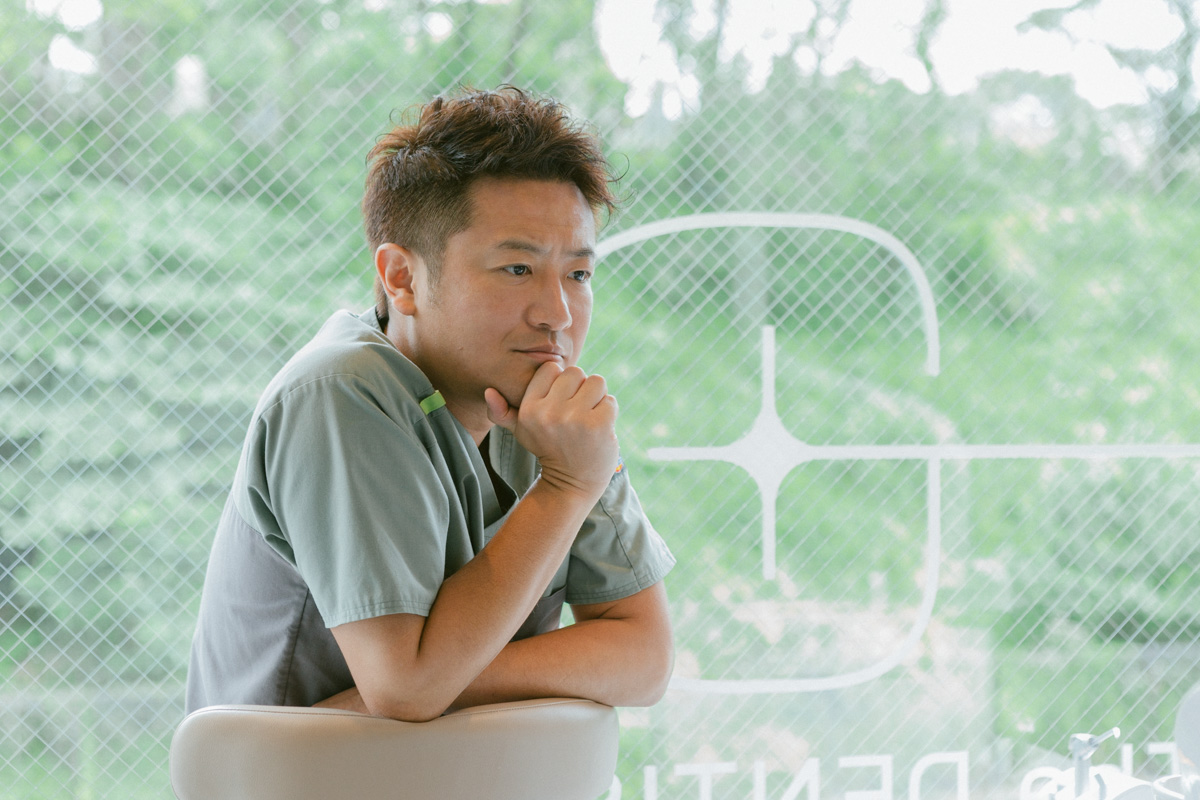 ---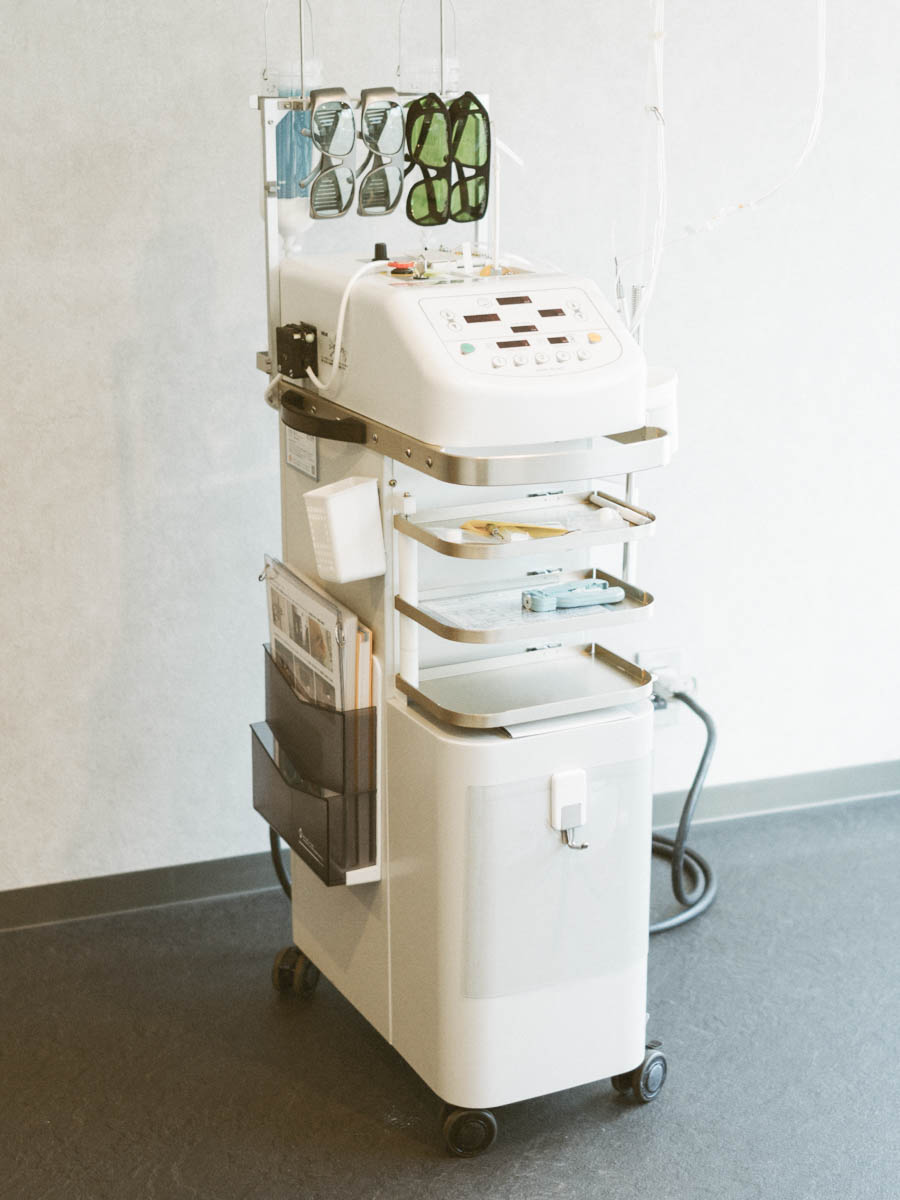 In our clinic, in terms of cavities we first treat the problem by applying a laser treatment to the initial cavity.
Laser also supports those people with hypersensitivity. There are many patients who have come and are relieved of the pain they have experienced over many years.

People who have been told to pull out their nerves at other clinics have come to us and are cured by the treatment of Doc's best cement and laser.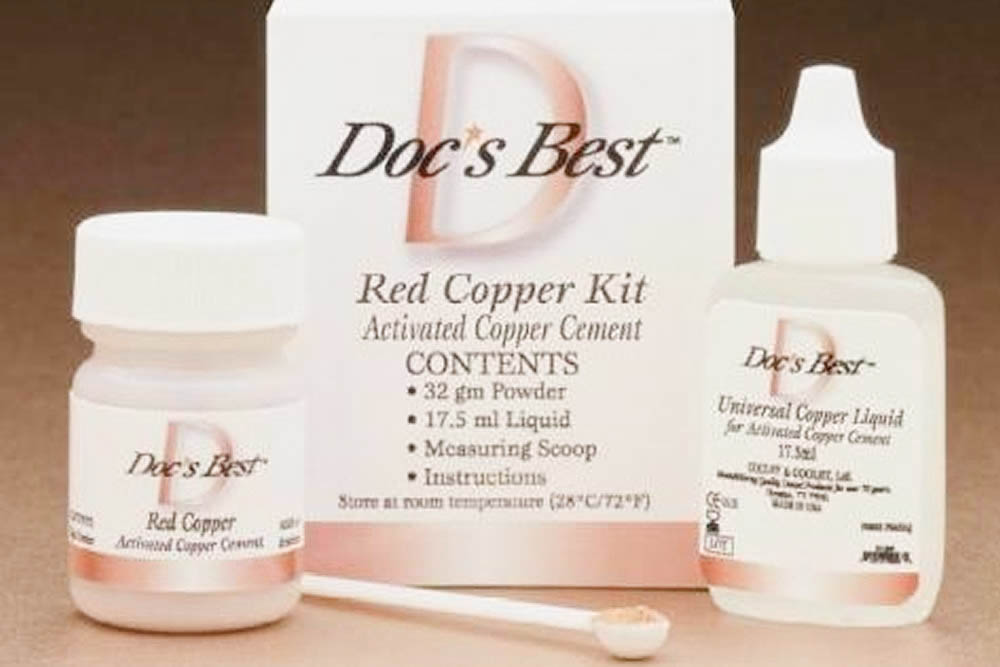 Simply put, Doc's best cement is a treatment that kills dental cavities. It is a safe and human-friendly substance made from various minerals such as copper ions which it the main component contained in human blood.
Doc's best cement keeps producing components that sterilize dental cavities.
It also restores teeth to a strong state after they have become weak due to the acid in cavity bacteria.

There are several types of dental lasers, but we think that the streak laser is the best among those. It is also approved by the Ministry of Health, Labor and Welfare.
By using a liquid called titanium oxide solution (a component that is harmless to the body used for coloring white chocolate, etc.), it is possible to generate heat energy and spread it to every corner of the affected area. It is also very effective in treating bad breath caused by periodontal disease can be significantly improved with a single treatment.

---
Our clinic has the philosophy of treating people using the most advanced dental care technology.
That doesn't mean that you only need to have the latest equipment. The dentist's appearance and skill is also important. All the doctors in the dental clinic will treat patients at the same quality.

Our dentists are not scholars, however we always have a mindset set to learn the cutting edge.
Treatments should not be the same as 10 years ago. We will introduce new things every day and verify them to improve our dental technology.
That is our high standard of quality.

In addition, this clinic will provide team medical care, which is similar to the mainstream dentistry in Europe and the United States. By treating each doctor with a high degree of expertise, we believe that we can provide better treatment.

---
It is said that oral health contributes to the overall health of the body.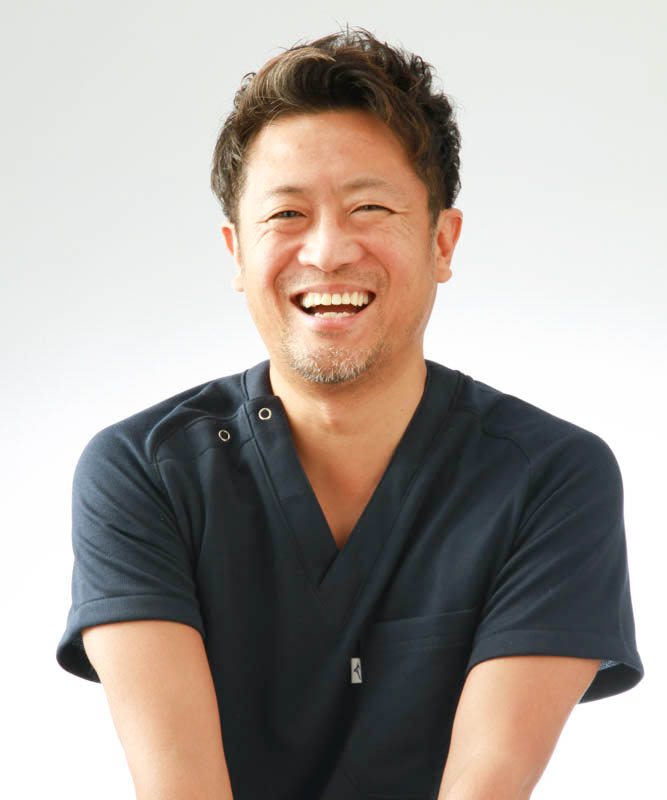 If you have any doubts about your treatment, please contact us.

Director, Specialist
OKU Momotaro

---
About the cost
This is the cost of a typical treatment at our clinic.
* The following amounts include tax.
Laser treatment
At our clinic, we consider the future of the patient and perform laser treatment that will last for decades.
Using this laser treatment, the acid resistance of the teeth increases and becomes less prone to tooth decay.
Symptoms such as tooth bleeding will be improved and occur less.

Cavity sterilization treatment with plasma laser
The cavity germs are carbonized with a laser and killed.
There is no need to pull out teeth through this treatment.

¥11,000 (1 tooth)

Pretreatment of streak laser ceramic crown
Treatment before covering with plasma laser (cover will last longer)

¥11,000

Streak laser periodontal disease sterilization treatment (whole)
Sterilization treatment of periodontal disease bacteria and cavity bacteria by plasma laser

¥110,000

Streak laser hypersensitivity treatment
Severe hypersensitivity treatment with plasma laser

¥33,000 (single price)

Tooth enhancement treatment (overall)
Enhance the tooth structure with plasma laser (mild hyperesthesia treatment)
Makes a tooth resistant to decay.

¥110,000

---
Ceramic crown
Our goal is to create beautiful teeth that you have never seen before.
Ceramic treatment is a treatment that cleans the tooth shape, teeth alignment and bite.
The dentist prepares beautiful teeth according to the balance of the patient's face.
Also, ceramic streak laser treatment will improve the ceramic's incompatibility due to past ceramic treatment and the discomfort of teeth and gums.
For those who want teeth with a white and natural shine and for those who have given up due to unpleasant orthodontic treatment will have beautiful and strong teeth with our ceramic treatment.

Zirconia ceramic crown
A high-strength artificial diamond is covered with a ceramic with excellent aesthetics.

¥148,500 (1 tooth)

All-ceramic crown
100% ceramic with high transparency and excellent aesthetics

¥148,500 (1 tooth)

White diamond crown
A diamond crown manufactured by the world's top class ceramicists.
By listening to your requests in detail, we can provide a completely custom-made ceramic crown that is finished in the color and shape of your choice.

¥165,000 (1 tooth)

Premium diamond crown
This is the best esthetic treatment in terms of smile line, shape and function.

¥200,000 (1 tooth)

PGA Crown (Platinum Crown)
A gentle crown with excellent biocompatibility and softness that reduces the burden on your teeth.

¥137,500 (1 tooth/molar only)

---
Ceramic filling
EMAX ceramic inlay
It is a ceramic filling that is similar to the teeth and has a transparent feeling.

¥66,000 (1 tooth)

Zirconia ceramic inlay
Zirconia ceramic inlay, esthetically inferior to EMAX ceramic inlay, but very strong.

¥77,000 (1 tooth)

PGA inlay (platinum inlay)
It has excellent body compatibility and is soft so you can reduce the burden on your teeth. Another feature is that it is whiter than ordinary metal.

¥60,000 (excluding tax) - (1 tooth)

---
Medical hours
---
Access, Map
Location
Minami-Aoyama426 Bldg. F2, 4-2-6, Minami-Aoyama, Minato-ku, Tokyo, 107-0062

Route
Tokyo Metro Ginza Line "Gaienmae" Station/ 7 minutes walk from Exit 1A
Tokyo Metro Chiyoda Line "Omotesando" station/ 10 minutes walk from Exit A4
Tokyo Metro Chiyoda Line "Nogizaka" Station/ 10 minutes walk from Exit 5

---
About payment
We handle various types of health insurance.
Please contact us for treatments not covered by health insurance.

Various credit cards can be used for payment.
JCB, American Express, VISA, Mastercard, Diners Club


---
Contact Us
Telephone
Email
---